Continuous High Speed Non-Magnetic Survey
The DeviFlex Rapid is a package consisting the highly popular non-magnetic DeviFlex Auto-Rotate survey instrument, the smart DeviCounter and a QA processing software.
The DeviFlex Rapid instrument is a non-magnetic, memory, reference, survey tool based on high sensitivity strain gage technology.
Three specially designed centralizers are fitted along the length of the tool, each centralizer fits comfortably inside the drill rod, held in position by two strong springs. The centralizers are designed to rotate the DeviFlex Rapid as it traverses inside the drill string, ensuring any bias errors are efficiently eliminated.
The DeviFlex Rapid is connected to the overshot and may be lowered or pumped into the borehole at high speed while surveying. Survey data is recorded both during the in and out run for comparison and additional quality control.
Why choose DeviFlex Rapid
User friendly and detailed instruction
In addition to training and 24/7 technical advisor available, a user-friendly Quick Start Guide is provided with DeviFlex Rapid.
User manual with in-depth information on kit set up, operation, result analysis, maintenance until trouble shooting is provided with DeviFlex Rapid.
Continuously High Speed Survey with soaring accuracy
Gone are the days when the survey tool had to stand still at each survey station to log data. The DeviFlex Rapid can be moved continuously without stopping from start to end of hole, and back again
Three technologies combined of DeviFlex Auto-Rotate survey instrument, the smart DeviCounter and a DeviSoft Mobile processing software ensures high accuracy surveys at a fraction of time
This non-magnetic strain gauge survey tool is not affected by magnetics making it ideal for in-rod surveying, eliminating the guess-work associated with magnetic single/ multishot survey instruments
With its long life battery package and no-drift strain gage sensors, the DeviFlex Rapid may be used over long durations, in inclined, horizontal or up-holes without affecting accuracy
DeviFlex Rapid requires very little maintenance and repair
Smart Wireless Electronic Wire Counter and Continuous High Speed Non-Magnetic Survey combined together.
DeviCounter and DeviFlex Rapid
For depth measurement, the DeviCounter digital wire counter is included in the DeviFlex Rapid package. It connects wirelessly to the operating PDA and stays connected through the survey run, continuously updating the display with high accuracy depth data.
Further information is available in the DeviCounter page.
DeviCounter is integrated in the Devico survey tool software, DeviSoft Mobile, providing real time depth data during DeviFlex surveys.
The DeviSight (surface) or DeviAligner (surface & underground) are recommended for collar reference alignment.

Further information is available in their respective pages.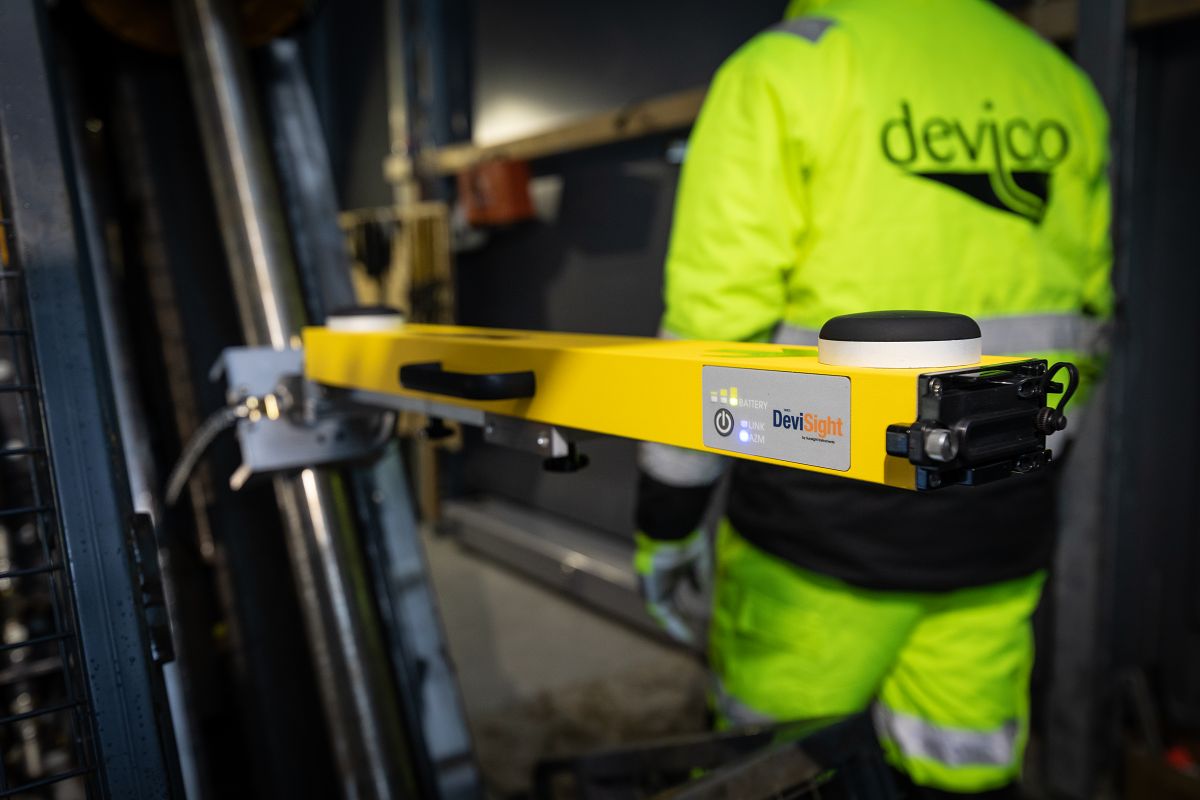 A portable battery operated system designed to make and record highly accurate measurements of True North azimuth and coordinates at drill sites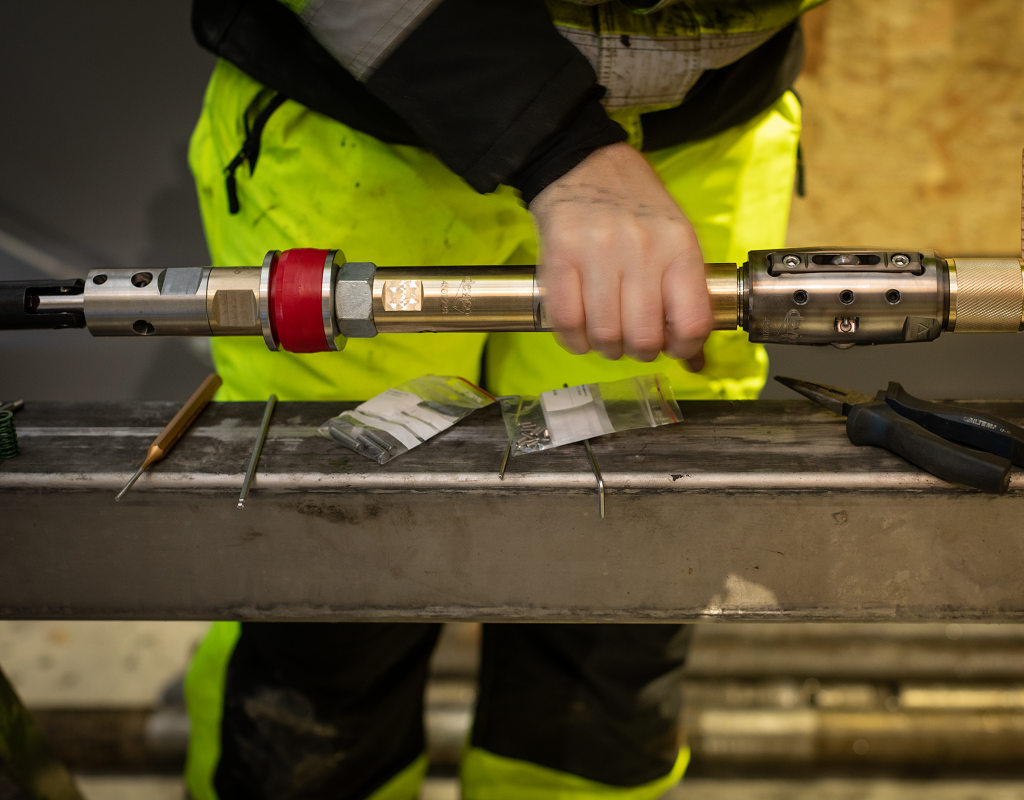 Ultra-rugged non-magnetic survey for core drilling
A portable battery operated north seeking gyro alignment system designed to make and record highly accurate measurements of True North, inclination and roll angles both at surface and underground drill sites
Continuous High Speed Non-Magnetic Survey
Underground Diamond Drilling Wireline, Pump down or conventional

Surface Diamond Drilling – Wireline

Geotechnical Investigation

Suits a large variety of coring rods
Continuous survey operation

Inrod surveying – not affected by magnetics

17 stage quality assurance check

Monthly battery recharge (400 hrs use)

More cost effective and robust than gyro instruments

Highly robust and reliable

Simple and intuitive software

Pause mid survey for up to 12 hours

Backed by unbeatable Devico Repair Guarantee (for more information please see "More" page)
Pressure: 300bar/ 4350psi

Temperature range: -15° to 75°C

Compatible size: BWL, NWL, HWL & PWL

Azimuth accuracy: +/- 0.01° per station

Typical positional accuracy: 0.30%

Inclination accuracy: +/- 0.2°

Tool face accuracy: +/- 0.2°

Inclination range: +90° to -90°

Survey speed, up to: 35m/min

Effected by magnetics: No

Battery capacity, continuous use: 400 hours
Frequently asked questions