The DeviRodder is a user-friendly push reel system for enabling an effective manual surveying method for the DeviGyro and DeviShot.
Combining a fiberglass rodder reel and a customized DeviCounter wireless counting device, it's the ideal solution for short, horizontal, and up hole survey applications such as drill and blast, injection drilling.
DeviRodder is available in the standard 100m version and a 150m version.
Depth error <0.5%
Power bank capacity 15.000mAH
Temperature range -30° to 75°C
Rodder length 100 to 150m
Rodder diameter 11mm
Min. bend radius 770mm
Rodder max. load 6200kg
Max. load 580kg
Type Android smartphone
Software DeviCounter app
Battery capacity,
continuous use. 15 hours
Battery type Lithium
IP rating IP68
Why DeviRodder is a suitable support system for your survey instruments
Combined with DeviCounter, DeviRodder offers added benefits for
DeviShot and DeviGyro
With the user-friendly DeviRodder, borehole survey instruments such as DeviShot or DeviGyro can be easily pushed into the drill hole and reeled back out while surveying in both directions, supporting continuous and multi-shot surveying modes.
With the support of using DeviRodder and DeviCounter, high quality data is ensured by recording precise depth.
The use of DeviRodder and DeviCounter enables continuous mode with DeviGyro, equation to faster surveying and thus a higher number of possible meters surveyed per shift, which is especially valuable in high volume projects such as underground drill and blast.
Prior to the invention of the DeviRodder, heavy duty plastic piping was the main method for feeding survey tools in and out of most short, horizontal and up-hole applications.
Though this piping method is still widely used around the world as a reliable, proven method, the newly released DeviRodder enables a much less labor intensive, safer, and more accurate surveying process, through a purpose-built product design.
Purpose built, increasing safety and productivity

Seamless, automatic data transfer

Long range wireless connection

Live depth and speed display

Quick set up, user friendly
Grout and injection holes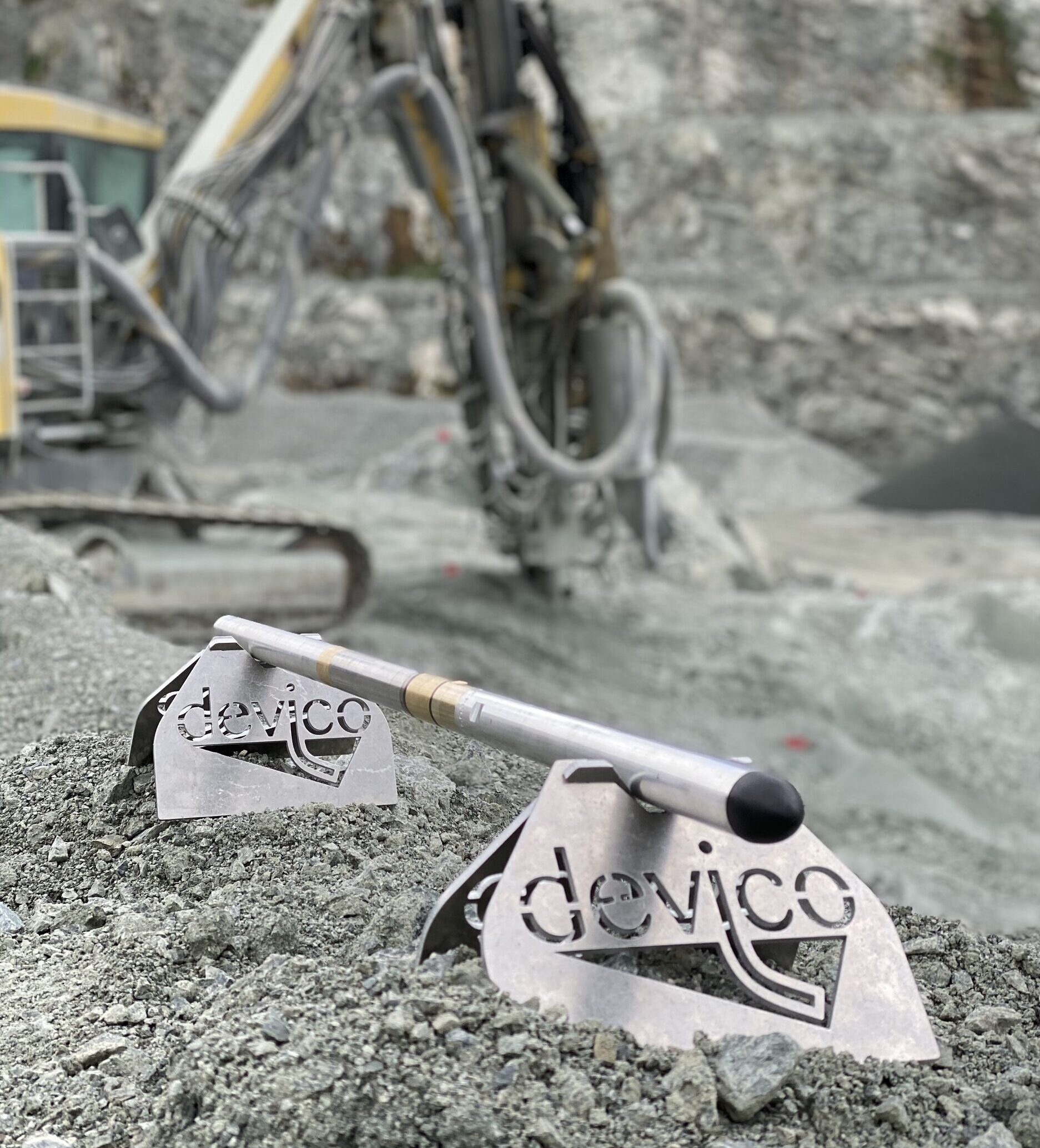 Multipurpose survey solution from slim drill hole application
Ultra-versatile survey solution for most types of in-rod applications
Frequently asked questions