RS90 Surface
Coring Drill
Drilling rig RS90 is made and produced in one of RME's production center in the city of Khabarovsk. The machine is manufactured in accordance with the quality standards of the world's best drilling equipment manufacturers.
The design of the machine is similar to the LF-90, but with RME's original modifications.
The RS90 is a compact drill rig weighing only about 5656kg.
The drill can be easily mounted on a towing group with hydraulic jacks and towed to remote locations to drill up to 1200m NWL V-WALL.
RS90 Surface Coring Drill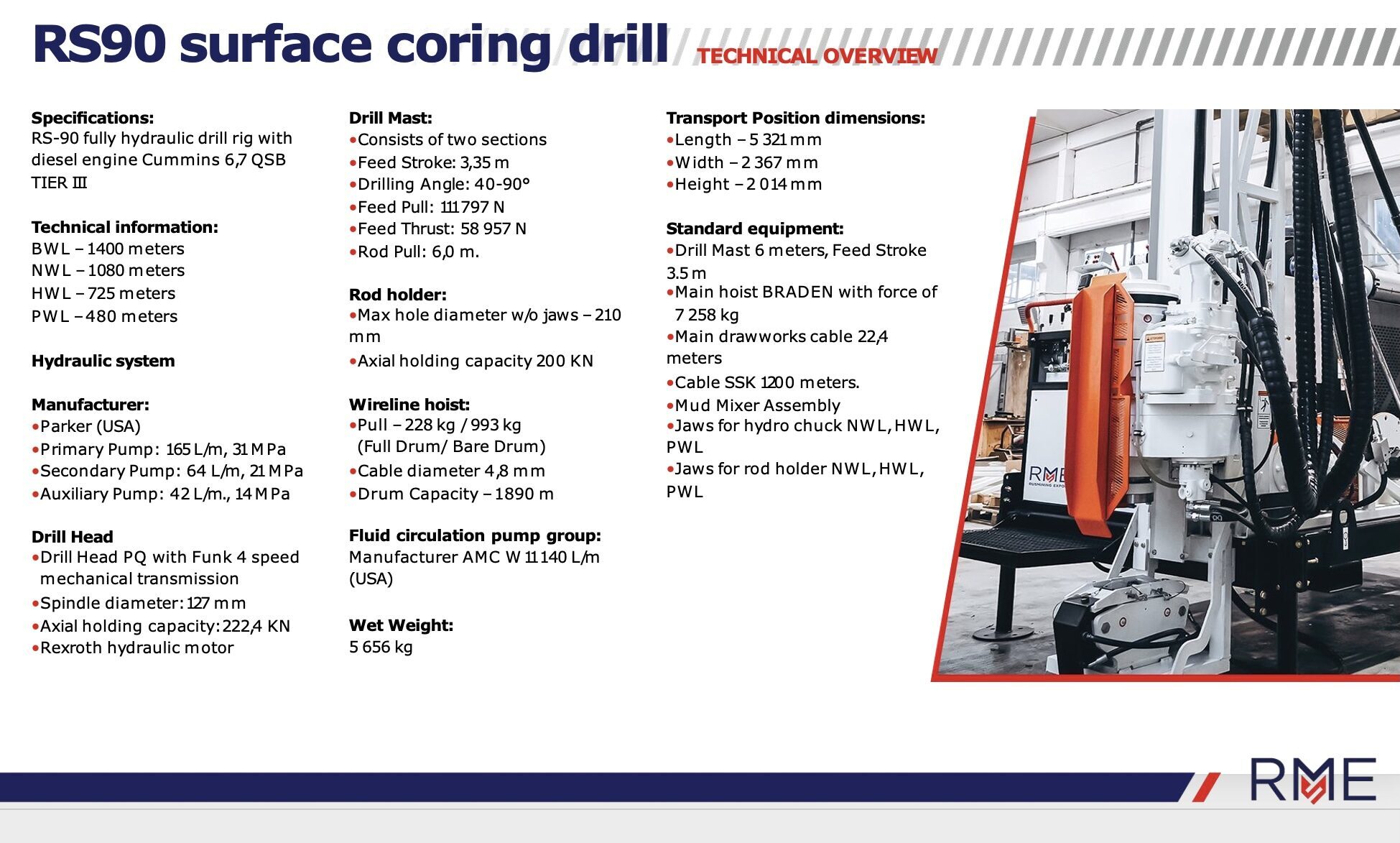 RS90 Surface Coring Drill
Key benefits for adding RS90 Surface Coring Drill to your fleet
Upgraded drill head to prevent oil contamination
Drilling fluid can enter the drill head and the gear box through the top spindle seals.
RME designs and manufactures drill head by special parts to prevent oil contamination on the RS-90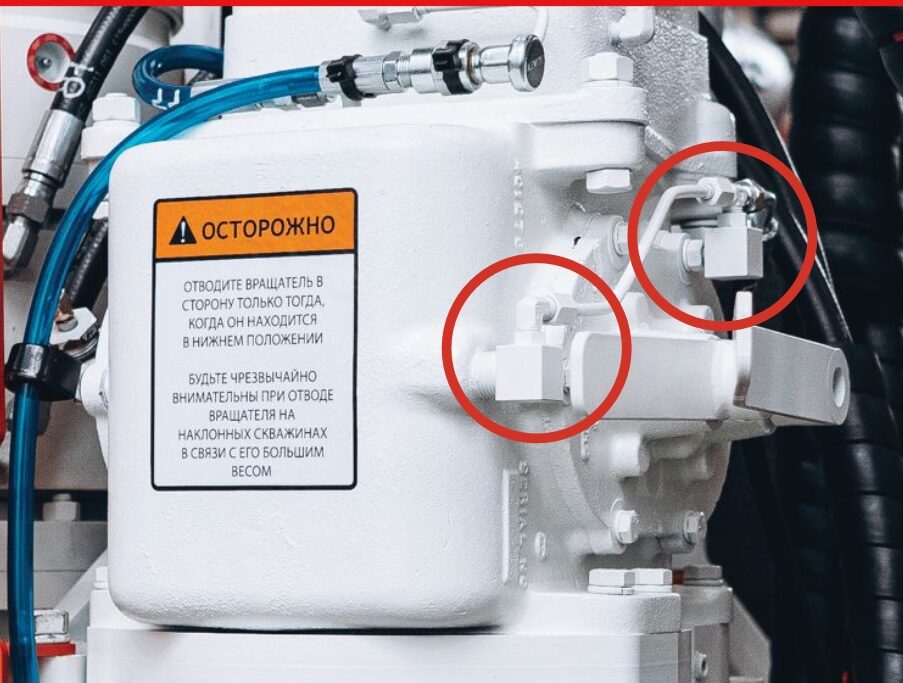 Lubrication system for the gear box
RME puts the lubrication pump with higher capacity than standard pump.
RME implements lubrication system by injectors (circled by red on the picture). The lubrication system allows the lubricate gears, bearing and shafts with sufficient flow even on low rotation speed.
The lubrication system prevents overheating on low gears with low rotation speed while putting casing by high torque.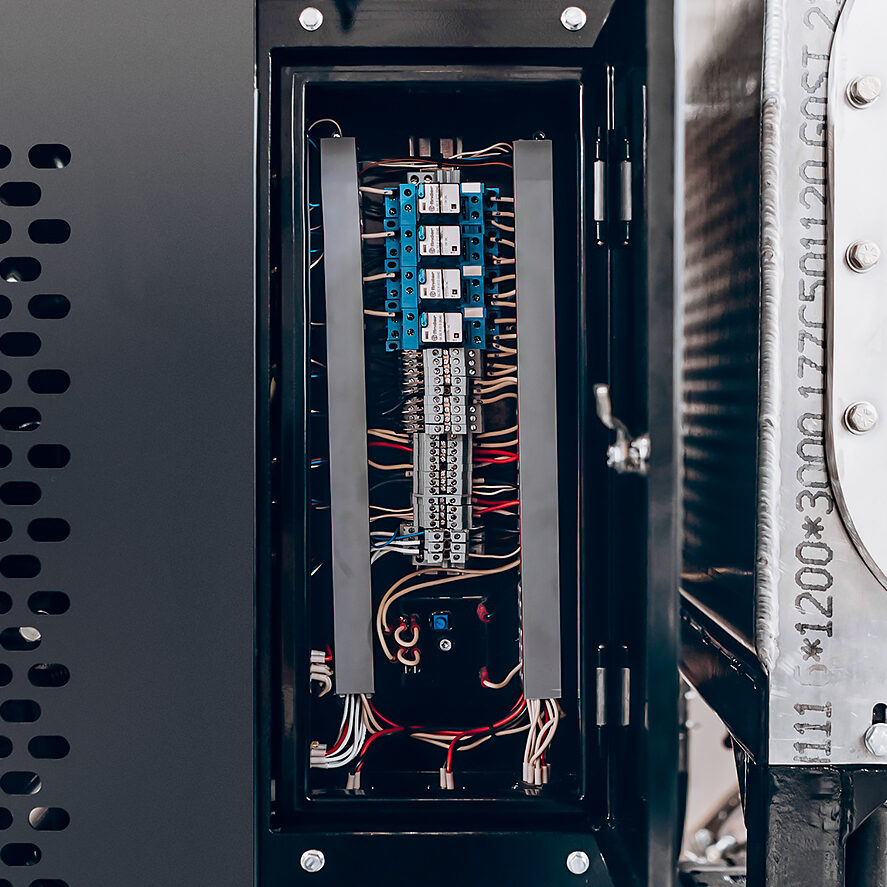 Easy access for the box of relays
RME designs special room for the box of relays near the engine to help keeping the relays dry and safe, and to have easy access for servicing.
Additional filtration system
RME additionally builds a filtration system for secondary and auxiliary pumps and for lubrication system of the rotation unit. These filters are located under the control panel for easy access for servicing.
The additional system allows prolong pumps and the rotation unit's life.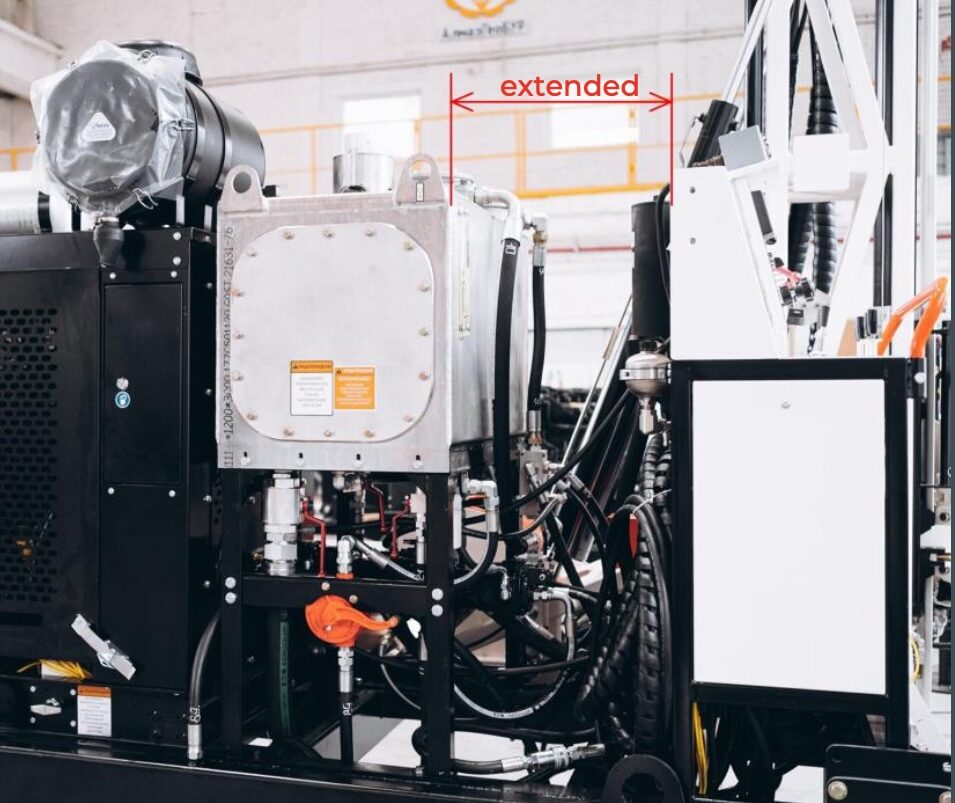 Easy access for servicing
RS90's steel frame is extended for 20cm to have more space for easy access when servicing hydro components between the hydarulic tank and control panel
RS-90D Surface Coring Drill
RS-90D is an installation for column drilling, an analogue of the Canadian-made LF90D drilling rig,
with all parts interchangeable 98%.